Walking in a winter wonderland is just a tad different on Costa Rica's Santa Teresa Beach. Rather than the traditional "white Christmas" and "snow glistening in the lane" scene, it is closer to Frosty the Snowman's situation … "The sun was hot that day. So he said, let's run and we'll have some fun now before I melt away."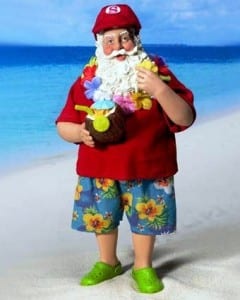 Later this month, the big jolly guy with a beard and red suit will be taking his around-the-world whirl. If I were one of his helpful elves, I'd recommend stopping off last in Santa Teresa and bringing a surfboard and some shades. Known for its romantic tropical beaches, spectacular sunsets, epic surf breaks, and bohemian international town, Santa Teresa is your quintessential tropical paradise. Lying on the remote southwestern tip of Costa Rica's Nicoya Peninsula along the rugged Pacific Coast, Playa Santa Teresa was voted the #1 beach in Central America for 2012 by Trip Advisor.
Pranamar Oceanfront Villas and Yoga Retreat in Santa Teresa also believe in sharing their Christmas spirit with the local community. They invite all guests coming to Pranamar Villas and Playa Santa Teresa during this holiday season to toss a few notebooks, pencils, pens and other school supplies in your suitcase to donate to the local Malpais Elementary School. This year's "Children's Christmas Campaign" is themed the "Gift of Art." The hotel administration will be collecting school and art supplies, and also financial donations, during December and January for the school. Pranamar's goal is to bring joy to the schoolchildren with 10 art boxes filled with art supplies for the new academic year starting in February 2013. Pranamar Villas' employees also will have a donation box, in lieu of exchanging gifts, at the hotel to give toys and/or money to purchase toys for disadvantaged children in town.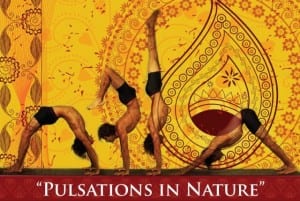 Get your groove on for the holidays with a unique and fantastic Live Music Yoga Class on Dec. 28
th
at Pranamar Oceanfront Villas
,
led by renowned yoga instructors Nancy Goodfellow and Esteban Salazar. Be prepared to "let your spirit soar" says Nancy with "Pulsations in Nature" from 5:00-7:30 pm in the hotel's Yoga Shala. All levels are invited. Contact
Pranamar Oceanfront Villas
at 2640-0852 for reservations and details. Say goodbye to 2012 and embrace 2013 on Pranamar's wide almond tree-shaded section of Santa Teresa Beach, at the hotel's New Year's Eve beachfront BBQ bash with live entertainment on Dec
.
31
st
. Contact Pranamar Oceanfront Villas at 2640-0852 for reservations and details.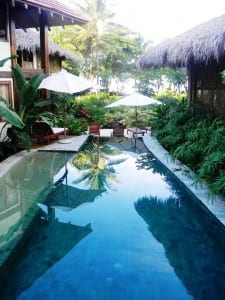 Pranamar Oceanfront Villas and Yoga Retreat
sits right on the shoreline at Santa Teresa Beach, a gorgeous, intimate boutique hotel with luxury two-story villas, elaborate beachfront bungalows, extravagant tropical gardens, organic healthy-cuisine Buddha Eyes Restaurant, and the most lovely free-form saltwater pool. Winner of the 2012 Trip Advisor Traveler's Choice award and Certificate of Excellence award, Pranamar Villas offers you daily in-house yoga classes, regular yoga retreats and workshops, all-inclusive yoga vacations, and surfing and yoga holidays.
By Shannon Farley