AWAKEN TO THE MAGIC OF YOUR TRUE NATURE
Ayurveda Yoga Retreat – COSTA RICA – with the fabulous Jennifer Taylor of Tulivesi Yoga
AWAKEN TO THE MAGIC OF YOUR TRUE NATURE
An Ayurveda & Yoga Retreat with the Sisters of Bliss, Heather TenBroek and Jenn Taylor, Ayurveda Yoga Therapists.  Explore the Elements, the Doshas, Pranayama, Meditation, and the wonders of Ayurveda, the Science of Life!  This retreat is designed for yogis of all levels and is sure to quiet the ego and awaken the whispers of the soul.  Includes yoga, lodging, meals, essential oils, and more!
MEDITATION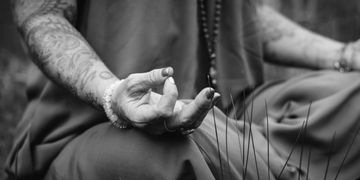 The power of stillness. Private or group guided meditation sessions in a sweet, cozy unique environment away from the hustle and bustle can give you the jump start you need. Tips for adding a home practice, walking meditation, etc.
PRIVATE YOGA CLASSES
Curious about yoga and not sure where to start? Want to deepen your practice with a comfortable one-on-one session? Have injury past or present and want to be alignment-safe in your practice? Occasionally we are intimidated in large groups or prefer a little extra attention!
CUSTOM WORKSHOP FOR GROUP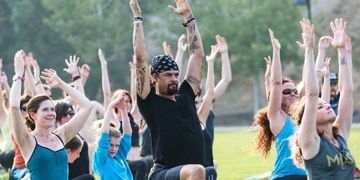 Private Yoga class for Weddings, corporate events, etc. Also, leadership groups benefit from learning about the Doshas, mindfulness practices, yoga poses in the workplace, etc. I offer a wide range of customized events from a couple hours or all day!
WHAT'S MY DOSHA?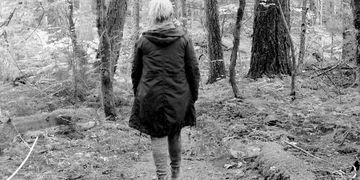 Customized Ayurveda Consultations and Package Sessions! Feeling out of balance or wanting to stay in balance during the changes of the season or life events? Pranayama, asana, mindfulness, nutrition, essential oils, etc. catered just for you!
YES, I TRAVEL….& I DO IT WELL!
Own a studio or community space or know of one to hold an event? I'll Come to YOU! I'll plan my own travel arrangements! Also, I can provide guidance for those who want to be better at travelling!
COMMUNITY DONATION-BASED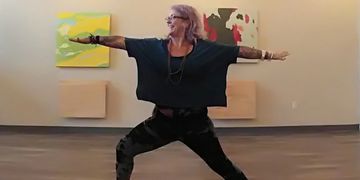 Mondays at Sunny Yoga Kitchen in Bend, Oregon, I teach a fun variety of yoga classes at 5:30p and all proceeds are donated to a local non-profit or group in need. We've supported local filmmakers, kids for school supplies, animal shelters, rescue groups, World MUSE, and more.