Huma Gruaz, Renew and Recharge Yoga Retreat March 8-13, 2020.
Rejuvenate, Renew and De-stress in Paradise 
RETREAT INFORMATION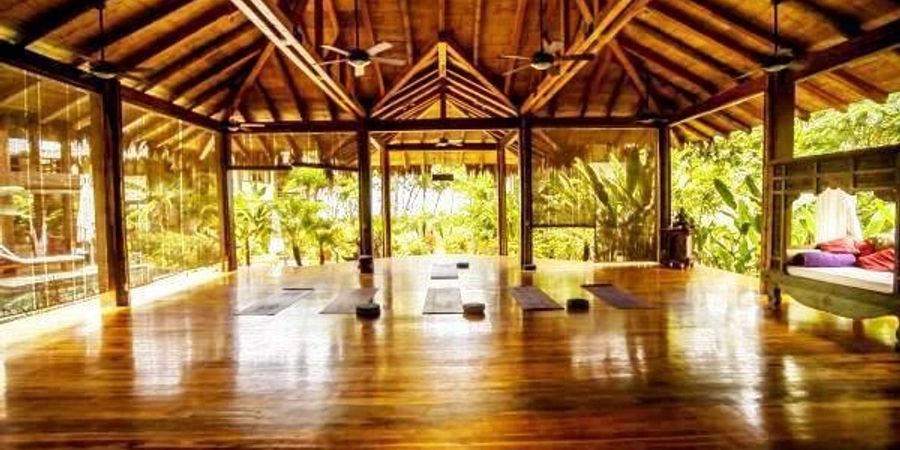 Rejuvenate, Renew and De-stress in Paradise
 Indulge in a week of recharging yoga at a gorgeous oceanfront resort situated on a pristine beach in Costa Rica. Wake up to the sound of waves and begin your day with an energizing yoga practice . Enjoy delicious farm to table meals with vegan and vegetarian options. In the afternoons, surf in the warm ocean, walk or jog on the beach, go horseback riding or visit dazzling waterfalls. In late afternoons, de-stress with restorative/yin yoga, before meditating with a spectacular view of the sunset. Along with yoga and surfing, activities such as stand up paddle boarding, snorkeling, canopy zip-lining, jungle hiking await you.

Immerse in nature
One of the best ways to de-stress and reconnect with yourself is through connecting with nature.  Pranamar hotel, provides the ideal backdrop for a true yoga retreat with its lush surroundings, oceanfront setting, and delicious yet healthy food. Pranamar is a small boutique hotel with 10 villas in three accommodation types.  After retreat leader Huma Gruaz stayed at the resort two times, she fell in love with the location. In addition to its idyllic setting, she was so impressed by the accommodations that she would not even consider any other location when her students asked her to host a retreat. The spacious Yoga Shala is open on three sides to allow the sea breeze, ocean song and jungle music to come in (birds and monkeys contribute to this orchestra :)) Built with beautiful teak floors, high bamboo ceilings and antique Javanese doors, this sacred space is one of Costa Rica's largest and most inspiring studios.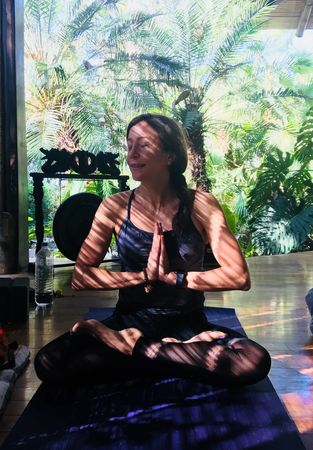 Huma Gruaz – Retreat Leader
The experience and expertise of the yoga teacher leading the retreat is the most important element of your experience that can truly give you the transformation in your body, mind and soul.  Huma Gruaz  (RYT 500, YTRX 500-C, EYT-200) has advance training in yoga an yoga therapy (see her full bio here) with over 1000 hours of teaching . She brings her in-depth knowledge of yoga and yoga therapy to her classes for safe practice while giving personalized attention to every student.  Huma teaches at some of the top studios in Southern California (see her schedule here). Her multi-national  background, her former career as a communications executive, her passion as an artist, her training as a former competitive swimming, coupled with her multi-lingual skills bring different layers of depth to her teaching.  Her in-depth knowledge of anatomy, yoga philosophy and yoga in general allow her to approach her classes with great expertise and mindfulness. 
As a side note, Huma means "Phoenix"  – the mythological bird that rises from its ashes.  Huma wants this retreat to give the uprising force, inspiration and balance to her students so they feel renewed and rejuvenated. 
PROGRAM AND PRICING
During the retreat, we will have an invigorating morning practice.   The Vinyasa flow practice will start with a meditation, followed by a dynamic yoga flow.  In late afternoon, our practice will be a Yin/Restorative class with deep stretches, lush holds followed by  soothing restorative poses to calm and balance the nervous system preparing you for a restful night.  We will close the afternoon practices with mediation while watching the mesmerizing sunset over the ocean.
Prices include 5 night accommodations, meals (breakfast and dinner) and 2x per day yoga practice (except Wednesday afternoon which will be reserved for exploring and site-seeing).   Price per person ranges between $850 to $2950 depending on the type of villa you will be staying at and whether you are willing to share a room or would like to an accommodation for a single occupation.  
Please reach out to retreat leader Huma Gruaz for more detailed pricing, information on type of rooms and to reserve your space.  Email Huma at huma@humarealyoga.com or text her at 312-451-7718.
ACCOMMODATIONS/PRICING/TRAVEL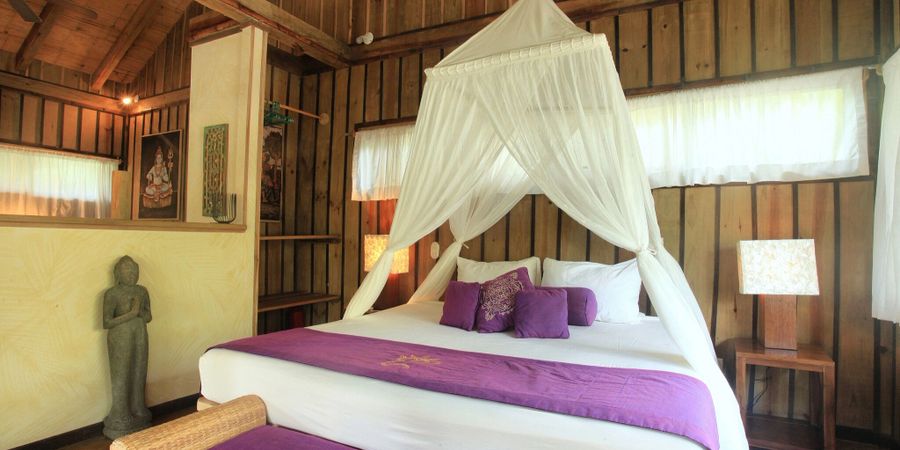 PRICING: All pricing is per person, includes hotel fees for 5 nights, 6 days, 2 full meals (breakfast and dinner), two 90 minute Yoga sessions per day except one afternoon).
Rooms and pricing z (for detailed explanation of the rooms and their photos, please click here), 
Ocean Front Villa (2 available): Has 2 levels, 2 bedrooms (one villa has 1 king & 2 singles the other one has 2 kings), 2 full bathrooms, A/C in bedrooms, full kitchen, large living room and 2 large decks directly in front of the beach. Single Occupancy:$2950, Double Occupancy: $1,900, Triple Occupancy: $1,650, Quadruple Occupancy: $1500
Pool Side Villa (4  available): has 2 levels, 2 bedrooms (1 king and 2 singles), 2 full bathrooms, A/C in bedrooms, mini fridge, small living room and 2 decks. Single Occupancy: $2,325, Double Occupancy: $1,600, Triple Occupancy: $1,390.00; Quadruple Occupancy: $1250
Garden Bungalows (2 available): One villa has 1 king and the other one 2 single beds, one Full bathroom, A/C, living area with single sofa bed, mini fridge and large deck. Single Occupancy: $1,950, Double Occupancy: $1400
The Kula House ( 1 unit): This is a 2 story house with separate private entrances, A/C on each floor, 2 large decks. Downstairs unit has one king or 2 single beds, full bathroom, full kitchen and a living area and a big deck. Upstairs has one king size bed, 3 singles and full bathroom and a large deck. Single Occupancy Per Floor: $1600 Double Occupancy Per Floor: $1400 Triple Occupancy : $950, Quadruple Occupancy: $850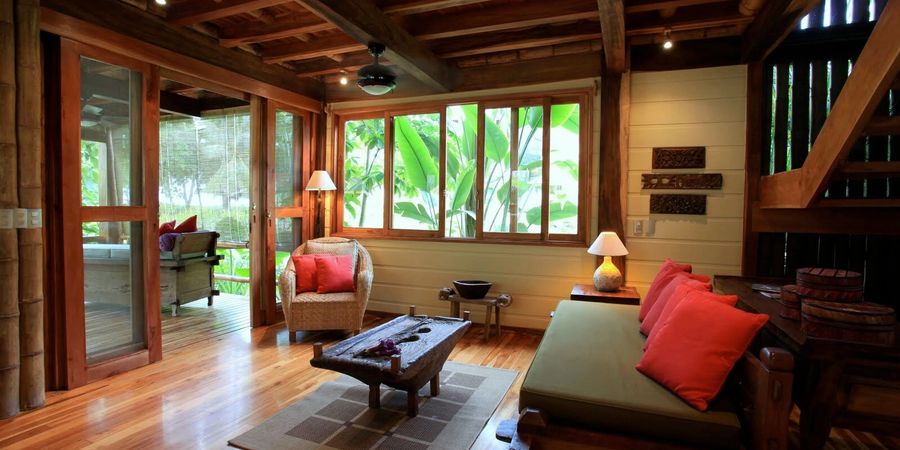 How to get there?
The  hotel is located  close to the southern-most tip of the Nicoya Peninsula, just minutes away from Cabo Blanco Nature Reserve. It is 50 minutes driving distance from the Tambor Airport (TMU) which is about a 25-minute flight from the  main airport in Costa Rica , San Jose Juan Santamaria International Airport (SJO).  While the easiest and fastest way to get to the hotel is by air. (There is 1 domestic airline in the country: Green Airways customercare@costaricagreenair.com. This airline flies from/to San Jose Juan Santamaria International Airport (SJO) to Tambor Airport (TMU) ), there are also options to rent cars from San Jose airport.
Go to the link on the Pranamar Villas site :https://pranamarvillas.com/the-hotel/location/#how-to-get-here to get more  information on  how to travel to Pranamar Villas and/or contact the retreat leader Huma Gruaz at Huma@humarealyoga.com for more information and to make your transfer arrangements from the airport.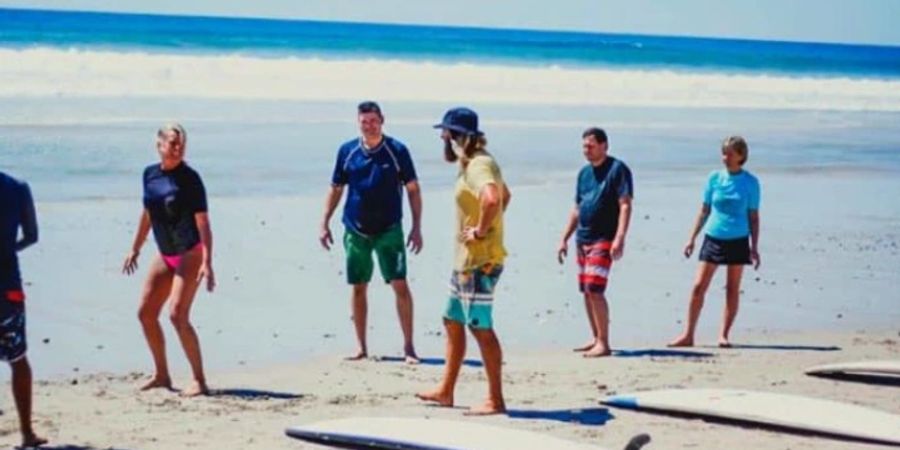 Activities
There are many activities to choose from during your stay at Pranamar Villas.  Between the morning and evening practices, you will have ample time to do some of these activities.  For adventures that require more time, you will have the opportunity to use the free afternoon to indulge in more remote site seeing.  Please go to the below link to get information on these activities https://pranamarvillas.com/things-to-do/tours-and-activities/
and relay your questions to retreat leader Huma Gruaz: Huma@humarealyoga.com